The International Photography Awards competition is still accepting submissions until June 30th which is the final deadline. IPA is now in it's eighth year and three top photographers will walk away with a combined cash prize award of $20,000.00 at the forthcoming Lucie Awards at LIncoln Center. Last year's winners were Nadav Kander (International Photographer of the Year, sponsored by AtEdge), Elliott Wilcox (Discovery of the Year) and Rachel Papo (Deeper Perspective - Photographer of the Year, sponsored by Blurb). In 2009, over 18,000 submissions were received.

Submit your best work into the 2010 IPA Competition and start writing your "thank you" speech to be delivered at New York's Alice Tully Hall, Starr Theatre, Lincoln Center on October 27, 2010.

To submit, click here.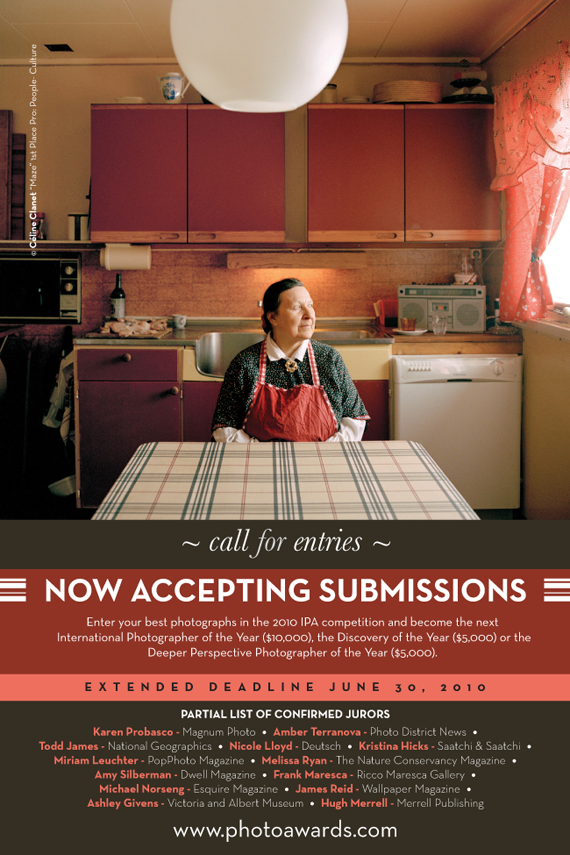 The Lucie Foundation is once again pleased to present ICONS, a photographic exhibition by Markus Klinko and Indrani on June 16, in concert with the premiere of Double Exposure, Bravo's new docu-reality series starring the duo and airing on June 15. This exhibition is an updated and expanded version of the sensational display of their work during the inaugural Month of Photography Los Angeles last April 2009. The duo's imagery ranges from the playful to the erotic and includes subjects such as Lady Gaga, Mariah Carey, Jennifer Lopez, Anne Hathaway, Lindsay Lohan, Dita Von Teese, Naomi Campbell, David Bowie and many, many others.

Sponsors of this exhibiton include Covergirl, Runway Magazine, Kipton Art Foundation, Hance Partners/Image Craft, Cast Affair, Smashbox and Splashlight. This event is by invitation only and is co-presented by The Angel Orensanz Foundation.





For press inquiries, please email infoATluciefoundation.org.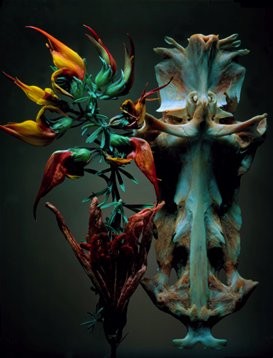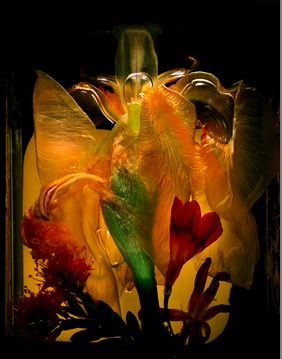 On Tuesday, June 29, 2010 Ed Martin, retired Cinematographer and Photo Artist Extraordinaire presents "Composition, Film & Scanner Art" at Clickers & Flickers' monthly photo-networking dinner at The Castaway, Burbank (6:30 pm – 10:00 pm) The cost is $59.00 and reservations and payment required at least (3) days in advance. To make a reservation, please call 626-794-7447 or email photographerATclickersandflickers.com.

Ed Martin is a retired cinematographer. (In 1956, Ed signed on with Louis Clyde Stoumen at Camera Eye Pictures. Ed worked as a cinematographer on "The Naked Eye" - filming photographers, such as Edward Weston, Weegee, Margaret Bourke-White and Alfred Eisenstadt. He also photographed "The True Story of the Civil War." The former film received an Academy Award nomination; the latter won an Academy Award for Best Documentary Short Film in 1957.) He is currently very active in fine art still photography. His flower arrangements are made on and recorded on a large photo scanner with high resolution files that are transferred to Photoshop on his computer. This technique enables him to produce very sharp printed images as large as 48 x 60 inches.

Ed will describe an earlier technique he developed in which his darkroom enlarger substituted for a camera to record this flower images on 11 x 14 reversal color film. A large body of work was produced this way. He specialized in flower and plant photography with an occasional skull, bug, or small animal included in the composition. His work is shown at the Weston Gallery in Carmel , Tim Yarger Gallery of Fine Art in Beverly Hills , found in private collections as well as Los Angeles County Museum of Art (LACMA) the Santa Barbara Museum of Art, and was exhibited at the Duncan/Miller gallery during MOPLA.

Clickers & Flickers' Photography Network has been promoting photography and passionate photographers for 24 years through monthly-photography networking dinners with featured guest speakers including the like of Jim Marshall, Melvin Sikorsky, Julius Shulman, Jim McHugh, Tim Mantoani, Nick Ut, Steve Schapiro, Leonard Nimoy, Jeff Charbonneau and Eliza French. All levels of photographers, collectors, and non-photographers are welcome. www.ClickersAndFlickers.com