2009 INTERNATIONAL PHOTOGRAPHY AWARDS NOW OPEN FOR SUBMISSIONS. SPECIAL SAVINGS FOR LUCIE FOUNDATION MEMBERS.

The International Photography Awards has launched a new website and is now accepting submissions for 2009. Catch the Early Bird Deadline and save 10% on your submission fees. And to really save, sign up as a Premium Member of the Lucie Foundation ($100.00 tax-deductible membership fee) and earn a $60.00 credit towards your entry fees in addition to 10% off until the final deadline.

Visit photoawards.com to get started, and perhaps we'll see you onstage at the Lincoln Center in New York City this October. Good Luck.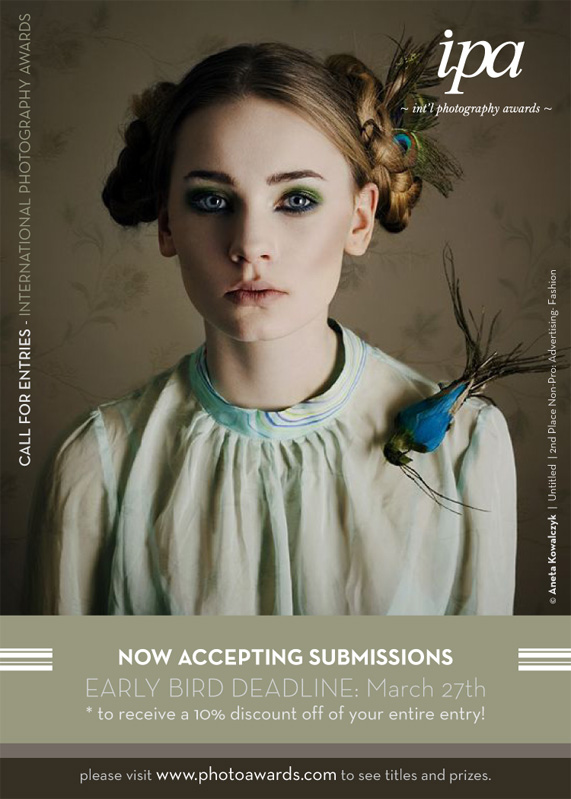 A REMINDER TO CONNECT 09 - PALM SPRINGS PHOTO FESTIVAL - MARCH 29 THROUGH APRIL 3, 2009.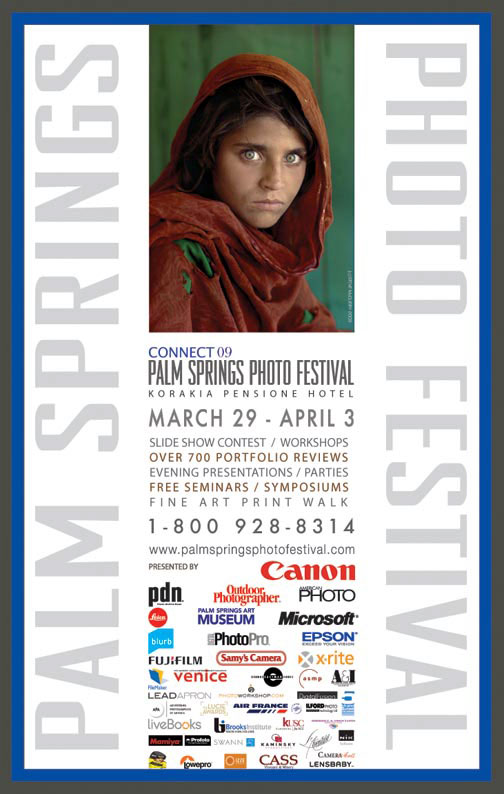 MARCH 29 – APRIL 3
www.palmspringsphotofestival.com
1-800 928-8314
REGISTRATION NOW TO ASSURE YOUR WORKSHOP!
Make Your Plans Now to Attend
America's Most Talked-About Photography Event
With its unrivaled Portfolio Review, Workshop and Seminar programs,
The Palm Springs Photo Festival has rapidly become the pre-eminent photo event for professional and serious advanced amateur photographers in the United States.

SHOW your portfolios, STUDY with legendary photographers, ATTEND cutting-edge seminars / symposiums and enjoy Evening Projections by world famous image makers. NETWORK with the master photographers, industry insiders and your contemporaries at several great evening parties and ENJOY the warm Palm Springs weather.

Most importantly, we promise you won't have more FUN at any other photo event. Walk away with a RENEWED PASSION for the art of image making. Don't miss your opportunity to CONNECT!

visit palmspringsphotofestival.com for more info.