The details:
When - Thursday, July 16 from 8:00 p.m. - 10:00 p.m.
Where - Space15Twenty at 1520 N. Cahuenga Boulevard, Los Angeles, CA 90028
Who/What - Drinks, DJ and Projected Photographs by Jeaneen Lund, Tania Fernandez and special guests TBA shortly, curated by Jessie Cowan.
Click here to submit now.

And, while your submitting, consider the following program if you meet the criteria. It's free!
New Works #13 Submission Deadline is July 31, 2009.

Juror: Anne Tucker, Museum of Fine Arts/Houston

En Foco's New Works Photography Awards Fellowship is an annual program selecting three or more U.S. based photographers of Latino, African, Asian, Native American or Pacific Islander heritage, through a national call for entries. No fee to submit so why not submit now... Deadline is July 31, 2009.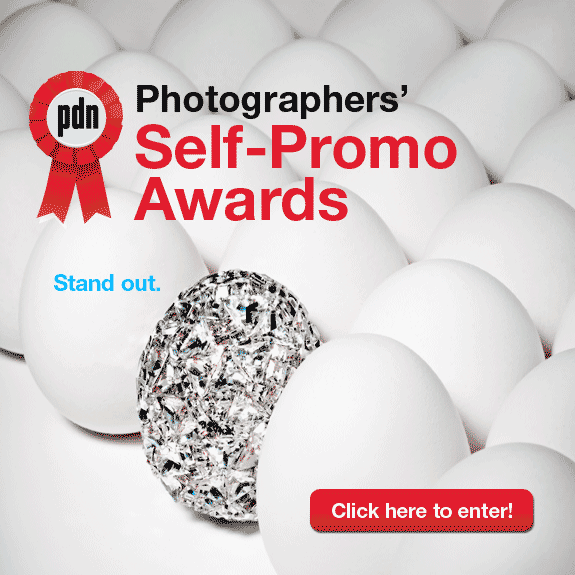 PDN's 25 Annual Photographers' Self-Promotion Awards 2009
New categories for the 25th anniversary!
-Best Overall Campaign 2008
-Extraordinary Non-Traditional Promotion
-Digital Self-Promotions
-Stand Alone Printed Self-Promotions
To celebrate 25 years of the self-promotion contest, PDN is rolling out a new
$25.00 flat-rate entry fee.
Win valuable prizes!
NEW! The grand prize winner will receive a full-page print ad in PDN that
will celebrate your business! The print ad (almost $10,000 value) will
include: a brief write-up about you and your work, your URL, your
photography, you headshot and more! Additional prizes include digital
cameras, PDN PhotoPlus Expo Gold passes, PDN PhotoServe subscriptions for
one year, and subscriptions to PDN magazine.
ENTER TODAY!
Deadline: July 10, 2009
Extended deadline: July 17, 2009
( pay an additional $10 for the extended deadline)



The Lucie Foundation and Fabrik Magazine have teamed up to expand marketing opportunities for our Photographers to the interior design and architecture markets. Fabrik's Summer issue focuses on Photography.

Marketing yourself directly to interior designers and those currently decorating homes opens up new opportunities for you as a photographer and is a great investment in your career. Most of us would rather see our art hanging on someone's walls rather than in our studio, stacked in the closet, or under your bed.

There is a special Lucie discount, saving you approximately $50 (Use the promo code "Lucie"). Ad deadline is July 10.

Visit the following link for more information: http://www.fabrikmagazine.com/e/artist/

BONUS! Free online showcase with your print ad!

Artists that place an ad will receive a free ArtistConnect spot at no extra cost as a bonus for advertising. Fabrik's ArtistConnect program has been setup to promote and market artists via email to 30,000 interior designers, galleries, art consultants, art directors, architects and production designers throughout the country.

The following link has more info on the ArtistConnect program: http://www.fabrikmagazine.com/content/artistconnect

These types of full color ad promotion to this market usually run at least 3-4 times the price in other publications. Fabrik Magazine is working very hard to support and connect artists with the design world with the understanding of an artist's budget. It is more important now than ever to stand out and market your art.

Summer Issue: Focus on Photography

This summer, Fabrik Magazine, Los Angeles' premier art and design magazine focuses on Photography in Los Angeles. Features include LA's new Annenberg Space for Photography, an interview with acclaimed architectural photographer, Julius Shulman, an interview with Juergen Nogai, spotlights on some of LA's Leading Photographers, and their comprehensive Los Angeles Art and Design Directory.

Fabrik is also pleased to announce a partnership with the Kor Hotel Group, a collection of distinctive hotels offering innovative style and unique design. The Kor Hotel Group's LA properties include the chic Viceroy Hotel in Santa Monica, the retro-nostalgic Avalon and French- and Far East-inspired Maison 140 hotels in Beverly Hills and the classicly -designed Chamberlain in West Hollywood.

Fabrik Magazine will be available in every room and lobby of each of these exclusive and chic hotels and in most cases the only magazine in the rooms.

Don't miss out on this special Photography Issue. Participate now in the most cost-effective way to reach a sophisticated and engaged audience, upscale, well educated and with significant disposable income.

More information can be found at http://www.fabrikmagazine.com/e/artist/



Thank you to all the photographers, agents and publishers who have submitted work for consideration in the 2009 International Photography Awards competition. Official Selections, Finalists and Winners will be announced over the coming weeks, with the final announcement of Finalists and Winners taking place in early August.

Hope to see some of you at the Lucie Awards on October 19, 2009 at Alice Tully Hall, Lincoln Center, New York City.